Amazon launches film studio deal for screenwriters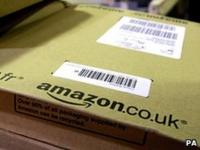 Amazon says it's getting into the film business in a deal with Hollywood studio Warner Bros.
The online retail firm is launching Amazon Studios and is inviting film-makers and screenwriters to submit full-length movies and scripts.
Amazon says it will offer $2.7 million (£1.68m) to the top submissions received by 31 December 2011.
It will look to develop the best projects into films but says movies must be more than 70 minutes long.
The company says they must also include "imaginative stories with great acting and sound."
Roy Price, Amazon's director of digital product development, said: "We are excited to introduce writers, film-makers and movie lovers to Amazon Studios.
"We hope that Amazon Studios will help film-makers experiment and collaborate and we look forward to developing hit movies."
Amazon said a film-maker or screenwriter whose project is released by Amazon Studios as a theatrical feature film will receive a rights payment of $200,000 (£124,447).
If the movie makes more than $60 million (£37.3m) at the US box office the maker will receive a $400,000 (£248,895) bonus.
Amazon Studios has produced five test movie samples which it's put on its website.
Amateur film-makers will be able to post their work online with other Amazon users able to read through the scripts, rate them and then upload revisions and edits to the site.
The company will also give away a total of $1.1 million (£684,462) to the winners of its annual awards.