See how Portuguese cash problems affects UK and Ireland
17 November 2010

From the section

Politics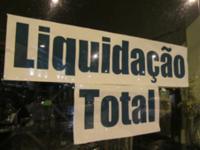 It doesn't take long to find evidence of Portugal's money problems.
Normally when you take a walk through Porto at this time of year the city would be glowing with Christmas lights. This year it's different.
There might be more than a month to go but far less money is being spent celebrating the festive season because the country simply can't afford it.
Adalgisa has lived here all her life and said: "The city is dead now. No one is going out, no one is spending money."
Locals say the busy nightlife has died down because people can't afford to spend their evenings in bars and clubs.
'Worried'
It's a familiar story across Europe but Portugal is one of the countries hit hardest by the financial crisis.
Pedro and Karen are students in Porto.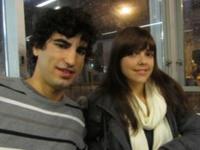 Pedro is worried he won't find work once the time comes to get a job: "I'm worried because I'm 23 and I'm studying for my future but there are no jobs here any more.
"Companies have stopped hiring and wages have been cut."
Karen adds: "It's difficult at the moment because everything is getting more expensive for us.
"But the wages aren't getting any better. Some people are taking pay cuts."
The country has huge debts and one in 10 people are out of work.
That's a big worry for everyone in the EU, including the UK.
Portugal uses the Euro, meaning its economy is tied to the 16 other countries that signed up to use the currency.
The recent problems in Ireland could have a severe knock on effect leaving Portugal no choice but to ask other countries to bail it out.
Trading partner
The UK might have stuck with the pound but it's still affected because most of its trade is done with countries using the Euro.
Last year British businesses exported more than £123 billion of goods to EU countries.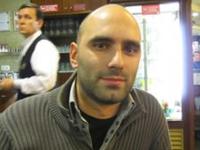 Without its biggest trading partner, the UK would be in trouble too and plans to reduce the deficit would take a bit hit.
Some politicians now say finding a solution to sort problems with the economy in Portugal and in Ireland is vital to save the EU.
Ricardo Torres is 33 and lives in Porto.
He says: "At the minute there are no jobs here. If anything people are losing work.
"But now there is nowhere to go. Other countries in Europe also have no jobs. Entire companies are closing down and you see a lot more poverty around here."