Adele readies 'cheeky' second album 21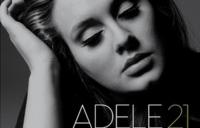 Thanks to the almighty reach of X Factor it arguably feels like Adele Adkins hasn't been away these last few years.
A week barely goes by without a contestant covering one of her songs or one of her tracks soundtracking a montage of broken hearts.
Besides those reminders though, Adele has actually been away - for what seems like quite a while.
She's now back with her second album 21, released in January.
And new "bluesy, gospel" single Rolling In The Deep is released a week before.
It's the first fresh material since her debut 19, an album which sold two million copies, bagged her a Mercury Prize nomination and two Grammy awards.
'Took a while'
"I wanted to make sure everything was perfect," she giggles down a crackly phone line, when asked what took so long? "I wanted to progress but I didn't know how much.
"A lot of people loved Chasing Pavements and Hometown Glory so I didn't want to wander too far from that. It took me a while to find myself."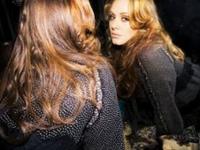 Indeed, it took the singer a couple of years. After the success of her debut she says it was important to retreat to rediscover real life in order to find inspiration for new material.
Her first step was to buy her own house and go it alone.
"Moving out of my mum's completely failed," she laughs. "I live with my mum again now.
"I missed her too much I couldn't really function without her. She's my best friend. I'm going to do it [the house] up and rent it out.
"I've just been hanging out with my dog and rekindling my relationship with all my friends and family.
"I'm trying to learn a bit more about my craft every day. I've been experimenting for music for the record and for fun. I'm a very good cook now. I can follow any recipe."
'Loner'
So back to normality it was for the singer. Writing songs at home on an acoustic guitar before heading to Malibu with legendary producer Rick Rubin (Jay-Z, Red Hot Chili Peppers) and Paul Epworth (Florence and the Machine, Bloc Party) in Kensal Rise, London to record the album.
It's a record she describes as "more upbeat, more cheeky, more sarcastic" but still about love. Or rather, the loss of it.
"I think with my first record everyone thought I was really serious but I'm not," she says.
"It's about the same things but about a different guy.
"I'm more grown up about things now. I'm less bitter about things. I do think that's because I'm a bit older. I mean, I'm not a proper adult yet, I'm still only 21.
"When I'm happy and in love I don't have time to write songs because I'm busy being in love. When it all falls down is when I become a bit of a loner again."
However, after the global acclaim of a couple of years ago don't go thinking Adele will return to the limelight as a worldly-wise, media-trained pop star. She's still the girl from Tottenham.
"Because the first album did well I get to do more stuff," she says reluctantly.
"I'm still just going to be a nervous wreck. I'll probably die really young from stressing myself out so much.
"I don't really rate myself."
Tune in to Radio 1 at 7pm on 15 November to hear the first play of Adele's new single Rolling In The Deep