'New law needed' to stop bullying, says charity
15 November 2010

From the section

Health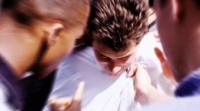 Three quarters of a million people are supporting a charity's campaign for a new law against bullying over the internet and in schools.
Beatbullying thinks measures in place now don't do enough to protect children from being harassed through texts, emails and social networking sites.
Graham Bishop knows how serious cyberbullying can be.
Last May his 15-year-old cousin Tom Mullaney hanged himself after being threatened on a social networking site.
"The threats were about what would happen to him if he went into school the next day," he said.
"My uncle, Tom's dad, found him the next day in the garden where he'd done it.
"It's devastating. There isn't one member of the family who doesn't think about him every day.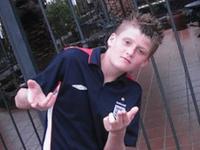 "It's just ripped us apart."
What happened to Tom is an extreme example of the consequences of cyberbullying.
It's why Beatbullying believes the law needs changing.
Richard Piggin, the charity's deputy CEO, said: "At the moment there are no specific laws against bullying.
"That's why we need a Cyberbullying Act and a School Safety Bill that would make it explicitly against the law to bully someone, as well as a UK-wide review by the government to understand exactly what we can do to best protect our children."
That review would look at a specific definition of bullying as well as how any new laws would be policed.
Around 750,000 people are backing an online protest march organised by Beatbullying that will deliver a virtual petition to the government.
'Criminalising children'
However, Nick Gibb, the schools minister, says there are drawbacks with the idea.
He said: "I think there is a danger in passing a law that criminalises a 12 or 13-year-old for bullying another child.
"That's our concern. That's why we believe that taking zero tolerance to bullying and poor behaviour in school itself is key to tackling this problem."
Richard Piggin says that's not good enough.
"We're not talking about name calling," he said. "We're talking about being beaten up in the toilets.
"[It's] about pupils having things stolen from them, about persistent bad behaviour."
Graham Bishop agrees that any new law would have to be carefully set out, but that it should be done as soon as possible.
"The law needs to change," he said.
"We need to make sure that no other family goes through what we've been through for the last six months".