Liam Gallagher for first post-Oasis release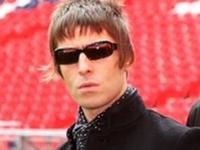 Liam Gallagher has announced details of the release of his first new music since Oasis split up in 2009.
Beady Eye, the project Gallagher has formed with Gem Archer, Andy Bell and Chris Sharrock, will make their debut track Bring The Light available to download for free on 10 November.
The song, which will be available via their website, was recorded in London in the summer of 2009.
The band will release their as yet untitled debut album in 2011.
Since Oasis parted ways in August 2009 Liam Gallagher has maintained a public profile by fronting his own clothing line.
Meanwhile, Noel Gallagher has made a handful of solo appearances but is concentrating on his family.
Speaking to the BBC in September he said: "I'm moving house and my missus is nine months pregnant so I'm not doing anything until well into next year.
"I'll be doing nappies and all that malarkey."
Reunion
Alan McGee, who founded the Creation record label and signed Oasis, says he thinks the band will get together again despite last year's acrimonious split.
"Yeah, in about three or four or five years time, they will," he told BBC 6 Music. "I'm pretty sure.
"I think they'll make up. I mean, they're brothers. It's like, 'I've fallen out with my sister before and we're best mates now'.
"Why are brothers going to be any different?"
McGee, who semi-retired from the music industry two years ago, also revealed he'd heard Noel Gallagher's heavily anticipated solo material.
"I've got Noel's demos," he said. "Noel's demos are absolutely amazing. Totally amazing.
"He's got three tunes there that are as good as anything, as Live Forever or Don't Look Back In Anger.
"The reason that guy is quiet is he knows what he's got up his sleeve."