Photo of PlayStation phone 'leaked' on American website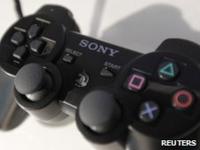 Photos showing PlayStation's rumoured mobile phone have been posted on a US technology website.
Engadget.com claims the shots are real but Sony is refusing to comment on the story and the pictures.
The site's shots appear to show that the phone is based on the PlayStation joypad with a touch screen in the middle of slide out gaming controls.
Engadget.com is also reporting that the Sony Ericsson phone is likely to be released in 2011 instead of this year.
The mobile will reportedly include the company's Station Exchange games marketplace which will allow people to buy and download games using Google's latest Android software.
A prototype of Apple's iPhone 4 was found in a bar in April ahead of its worldwide release in June.