Calls for more help for newly qualified young drivers
The government must drastically improve the extra training offered to young drivers after they pass their test, road safety groups and insurance companies have told Newsbeat.
Official figures show one in three of those killed or seriously hurt in a crash is between 17 and 24 years old.
Newly qualified drivers can take the Pass Plus course which teaches skills like motorway and night driving.
But a number of insurance companies have dropped their support for it.
They say the scheme does not cut accident rates.
Graeme Trudgill from the British Insurance Brokers' Association said: "Insurers would love to give great big discounts to people who could take a course and then had fewer claims.
"Unfortunately the results do not show that. We really need an improvement to Pass Plus."
Road safety groups like Brake want the government to go even further and introduce graduated licences, which stop drivers carrying young passengers or driving late at night until they have built up experience.
Pass Plus
Around half the 1.5 million people who take the driving test each year are teenagers, with young male drivers achieving the best first time pass rates.
But the skills they learn are not necessarily making them safe on the roads.
A male aged 17 to 20 is 10 times more likely to have a serious crash than one over 35, according to insurance industry data.
Pass Plus was drawn up by the Driving Standards Agency (DSA) to try to reduce both accidents and high insurance bills paid by new drivers.
The organisation's own website still lists 13 mainstream insurance companies that it says offer benefits to drivers who take it.
But tests for Newsbeat showed only four of the 13 could now offer a reduced premium.
Some of the biggest names on the list, including Provident and Tesco Finance have completely scrapped their offers.
Others still give a reduced 5% discount but an alternative 15% off if you pay over the internet instead.
"We've recently looked at data from nearly 5,000 claims involving young people with Pass Plus," said a spokesman for Admiral.
"Their accident rate is identical to those who haven't sat Pass Plus; for both groups it is around 27%."
The DSA said it is now 'considering the options' for post test training.
A spokesman for the organisation said: "Pass Plus gives new drivers additional experience to help them drive safely in a variety of driving conditions.
"Drivers tell us that it improves their skills and confidence on the roads."
Graduated licences
Meanwhile alternative schemes are starting to gain ground.
The AA, which both sells insurance and runs driving schools, is supporting a new BTEC qualification aimed at 16 to 17-year-olds.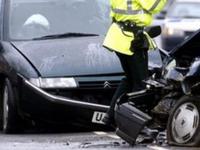 The final part of the course, taken post test, includes motorway and night driving and comes with some insurance discounts.
The road safety charity Brake wants the government to trial a type of graduated driving licence already introduced in countries like the United States and New Zealand.
Under the scheme, young drivers have to train for at least a year before taking a first test.
They then move on to a provisional license with restrictions on where and when they can drive and how many passengers they can carry.
A second test is taken after another two years to get a full licence.
"It's not about punishing young drivers, it's about protecting young people," said Ellen Booth at Brake. "There is just not enough help out there.
We need to see a complete transformation in the way people are taught to drive."
It's unlikely the government will go that far, partly because ministers say they don't want to penalise drivers who have to use a car at night as part of their job.
Instead a growing number of insurance companies are starting to reduce their bills if younger drivers agree to cut out risky behaviour.
A handful of firms already offer a discount if a tracker device is fitted that can tell whether a car has been moved after 11pm and other big name insurers are expected to introduce similar schemes next year.
The road safety minister Mike Penning said the government is now looking at other ways to cut the young accident rate on the roads.
"We want all drivers to be able to drive safely and with confidence," he said. "That is why we are considering how training, both before and after drivers pass their tests, can help achieve this."