More nightclub paramedics needed say A&E doctors
27 October 2010

From the section

Health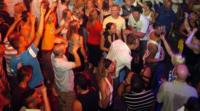 A&E doctors want more nightclubs to employ paramedics to take the pressure off their increasingly overstretched services.
Club owners sometimes take on private paramedics for certain nights, but Newsbeat's found they are cutting back to save money.
Many of the big companies that supply the paramedics say they are being used much less than they were a year ago.
They say clubs are trying to save money instead by training staff in first aid.
Two of the big five companies Newsbeat spoke to have had all or half of their contracts cancelled in the last year.
A&E doctors say there are limits to what first aiders can do, and that withdrawing paramedics means more patients end up at hospital.
According to the doctors, the majority of clubbers that come to A&E don't need to be there.
They say most of the injuries are small and with the right expertise could easily be dealt with by the venue.
'Huge strain'
John Heyworth, the President of the College of Emergency Medicine - which represents A&E doctors, thinks drunken clubbers put a huge strain on A&E.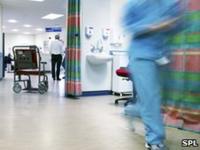 "They need a lot of resources", he said.
"They are often disruptive - or their friends are - and this puts a huge strain on the NHS, which frankly we could do without."
Clubbers that Newsbeat spoke to in Cardiff thought in-club paramedics were a good idea. However, some reckoned they didn't have much choice but to go to A&E.
Andrew Robbins, 19, said: "You might see an incident that is really quite mild, but because you are drunk and there's no one there to help you might call 999.
"A [nightclub] paramedic is a good idea."
Charlotte, 20, a university student, thought that clubs should do more: "There are clubs that sell thousands of tickets a night.
"Everyone's drinking, so surely they should take some responsibility for the effects they are having.
"If there was medical attention in clubs it would stop people going to A&E."
Clubs have 'responsibility'
A&E attendances are increasing every year and doctors say they are overwhelmed by patient numbers.
Figures from the Department of Health show an increase of two and a half per cent in the year leading up to May 2010.
John Heyworth says clubs have a responsibility to help: "There's a whole range of injuries that can occur in a nightclub.
"Providing some level of support and care for things that go wrong is a very reasonable expectation.
"If these patients can be safely managed at the scene by a paramedic, that is a great relief for us."
Watch Tulip spend a night at A&E