Prince William wants to serve on the Afghan front line
19 October 2010

From the section

Politics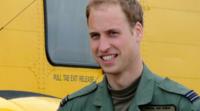 Prince William says he wishes he could follow his brother Prince Harry and serve with the Army in Afghanistan.
He says he has a "real determination" to do it.
Prince Harry served for 10 weeks in Afghanistan but had to be flown out of the area in 2008 after reports of his deployment sparked worries about his safety there.
There were suggestions his presence in Helmand made other soldiers more of a target for the Taliban.
Prince William completed his first shift as an RAF Search and Rescue helicopter co-pilot a few weeks ago.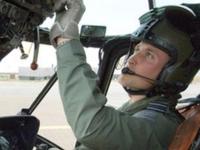 He's been talking about his military career in an interview for the Sky 1 documentary, Prince William's Africa.
He was filmed while visiting conservation projects in Botswana.
Speaking about when he was an officer in the Household Cavalry regiment and some of his unit were deployed to the Middle East, he said: "My heart was in the army and that's why I first joined them."
Security issues
As for Afghanistan: "It's just a pity I didn't get to Afghanistan."
The Prince, who's now 28, added: "I still have hope and faith and a real determination to go out there."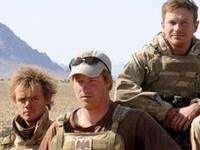 But he admitted he realised there were security issues to consider in terms of sending a Royal to the war zone.
He said: "There are some slightly valid arguments as to why not, but many of them are hyped up as to why [I] couldn't go."
Prince William also talked about some of the things his mother Diana, Princess of Wales, taught him.
She wanted her boys to grow up "normal" and keep their feet on the ground.
He said: "My mother instilled in Harry and I from a very young age that being grounded was important."
He said he'd tried to stick to that despite all the trappings of being a Royal.
"There's a lot of unreality stuff that goes on in my life, I kind of laugh at it."
The Prince kept talking about being normal.
"We don't want to be mollycoddled," he said. "We want to see the stuff, we want to see the real stuff, we want to do the real stuff."
He added he owns an iPhone, has a strong love of music and takes the speculation about his private life as something that "comes with the job".