Tom Daley fears he may grow too tall to dive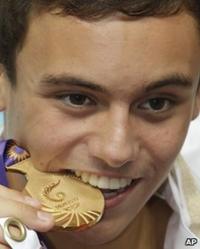 Commonwealth Games double gold medal winner, Tom Daley, fears he may grow too tall to carry on diving.
The 16-year-old from Plymouth won two medals at the games in Dehli and is hoping to repeat that at the London Olympics in 2012.
He said his height could be an issue: "I'm five foot eight and if you get taller than five foot 10 then there could be some problems.
"You have to be a reasonable height to be a diver, you can't be too tall."
He explained: "If you're too tall you start spinning too slowly so you can't fit in all the rotations in time before you hit the water. You just have to cross your fingers and hope you don't grow too tall."
Double medal winner
Daley won gold at the Commonwealth Games for the 10 metre platform dive and the 10 metre synchro dive with Max Brick.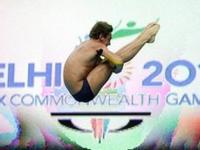 But he wasn't sure he was going to win any.
He told Newsbeat: "I just went out there and tried to give it the best shot I possibly could because I've been struggling with an injury and am just coming back from that."
He beat Australia's Olympic champion Matt Mitcham in the solo dive.
He admitted: "I was very happy with the way I dived and to come out on top ahead of the Olympic champion is definitely a confidence boost."
So can he choose between his medals?
"The synchro event is nice because you can share the moment with someone.
"But the individual event is the one everybody wants. So I'd have to say the individual one was the most special."
Bookmakers have now slashed the odds on Tom Daley winning the BBC Sports Personality Of The Year Award.