Three-year wait for mental health counsellors across UK
14 October 2010

From the section

Health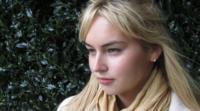 Some people with a mental health problem are having to wait up to three years to talk to a counsellor, depending on where they live.
Mental health charity Mind says three quarters of sufferers first start to get problems when they're under 25.
Ten leading doctors groups and charities have joined the campaign to get rid of the "postcode lottery".
They want everyone to be able to get the right sort of counselling they need within 28 days of asking.
24-year-old Jessica from Norfolk, is training to be a midwife in London.
She has bipolar disorder, so had manic highs and lows and has tried to take her own life in the past.
Her illness is now controlled by medication, but she still gets depressed for months at a time.
Grey area
She says it's been 18 months since she first asked her GP if she could get some sessions talking to a therapist, but she is still waiting.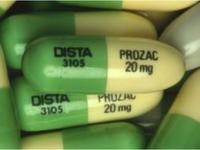 She says she felt so bad earlier this year that she was taking sleeping pills, painkillers, and vodka to get her through the day.
"One day I had taken so many drugs my mum found me being sick. I had to go to hospital.
"I said to the doctors, 'Can't you see how desperate I am?' But I'm told my condition falls into a grey area".
Mind says the former Labour government started a project four years ago to make it easier for people with mental health problems to get this kind of help faster.
Economic recession
Colin Walker from the charity says things have got much better in some places, but in others they have actually got worse.
He said: "While you may get to talk to a counsellor within days in one area - if you live just down the road you could have to wait three years, and that is not acceptable."
GPs backing the campaign say they sometimes have to resort to prescribing antidepressant drugs, when they would rather refer patients to a counsellor instead.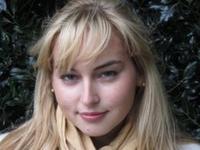 Colin Walker says there has never been a greater demand for talking therapies, as there are so many people struggling after the economic recession.
"Under-25s go through so much change," he said. "Relationships start and finish, you may leave home, struggle with university and finding work, especially now.
"We need to make sure the right help is there for everyone within a month of them asking for it."
The new coalition government announced a further £70 million last June towards improving the situation, but it's getting ready to announce sweeping cuts to claw back some of its huge debt.
It says it can't guarantee mental health services won't be affected.
Jessica says ministers must understand how important this is: "This depression will kill me if I don't get the help I need.
"There are so many other young people out there like me. If the government don't sort this out, they'll have blood on their hands".