Kanye West sets the record straight
7 October 2010

From the section

Music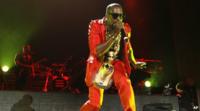 "I'll keep answering questions until there's three of you left," smiles Kanye West stood on his own on a starkly lit cinema stage. He might be beaming, but he's serious.
It had been billed as a brief question and answer session with the rapper following the screening of his new short movie Runaway.
What it turned into was two hours in the startlingly honest company of one of the biggest artists on the planet being candid, charming and open.
Kanye West premieres debut film
There were no rules, any question. Just ask it, he said. Here's what he said paraphrased...
Kanye on disappearing after upstaging Taylor Swift at the MTV VMA Awards in 2009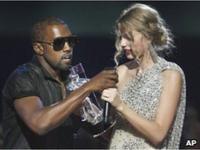 Kanye explained that he didn't write any music for four months following his well documented gaff at the MTV VMAs.
He subsequently travelled to Japan, Italy (Rome) and Hawaii "to get away from the celebrity and paparazzi".
He said he had to "rebuild his brand".
During the period in between the VMAs and making music he had been having "nervous breakdowns".
Once in Hawaii he began working on new music and as he puts it, "playing ball with Mr Hudson all day".
Kanye on his own self-awareness
Do you ever Google yourself came the question. "Yes," came the answer.
"I wish I could take certain outfits from the past off Google."
Kanye on his guests on new album My Beautiful Dark Twisted Fantasy
Or, a more appropriate question - who isn't on it?
During his sporadic answers to various questions he revealed guests on the album include - deep breath - La Roux's Elly Jackson, M.I.A, Alicia Keys, Jay-Z, Mos Def, John Legend, Kid Cudi, Bon Iver, John Legend and No I.D.
Those are just the ones we could write down quick enough.
Kanye on Michael Jackson
Half joking, half not, Kanye spoke about his relationship with the late king of pop likening an exchange they had to a scene in Iron Man 2 where the father hands over power to the son.
West said he felt they shared energy and that he "had to keep this thing going".
"I feel extra convicted with the passing of Michael Jackson."
Kanye on 'self-doubt'
"Three years ago I contemplated not being here any more. I decided to stick through the pain and onslaught of the world."
Kanye on the future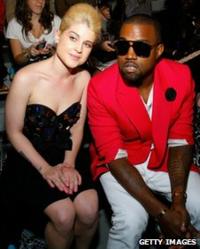 His new album My Beautiful Dark Twisted Fantasy isn't actually finished yet.
It's expected to be delivered to his record label on 14 October.
He'll also go to the south of France at the end of October with Jay-Z to work on "some stuff".
Beyond that, he's designing his new live show, with a tour due to begin in February 2011.
He added that he'll "end the run [tour] by performing in front of the pyramids in Egypt".
Asked whether he'd want to play the UK's festivals in 2011, he said he felt his new album was built for festivals and that he would.
And more film directing?
"I could never do Hollywood - it's too political. But I would like to work with George Lucas - serious."
Kanye on rewarding his fans
The rapper described recent single Power as "a mercy offering to the fans" saying, "I had to get back in the graces of the world" and the most commercial record he'd done.
He added, "the album, in a way, is me giving people what they want".
Kanye on God
"I lose my religion every time I go to a club!" laughed West. "There are times I get mad at God, but he's there pushing me forward."
Kanye West on sitting through Taylor Swift's musical retort at this year's VMAs
"Don't ask me any questions about that. I want to get away from this media bulls**t".