Tinie Tempah 'excited' about making video game music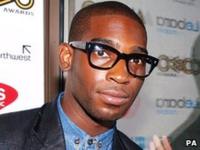 As the gaming industry continues to grow, developers can now spend millions on a title's musical score.
It's not just about glistening graphics with a quality soundtrack and effects seen as an important part of the experience.
Tinchy Stryder, Dizzee Rascal and Tinie Tempah are all on the soundtrack of the new Def Jam Rapstar game.
Tinie, number three in the chart with Written in the Stars, says gaming's in his blood.
"When I was younger I wanted to be Mario.
"So to be in a computer game like Def Jam Rapstar, and I had the previous one as well with all the American hip hop artists, is a dream come true.
"I'm very excited and I can't wait to play it."
The 24-year-old admits that getting a track featured in a game can be lucrative, but it's not his main motivation.
"[It's] more of a love thing than a money thing," he says. "I've always wanted to be in a computer game."
Beating the boredom
Roll Deep and Tinchy Stryder also told BBC Radio 1Xtra that gaming was a regular feature in their downtime and a good way to spend time on the tour bus, or in the hotel room.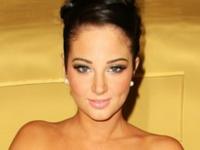 "Just fighting and football," admits Roll Deep. "I don't really play anything else, Call of Duty or anything like that."
Tinchy Stryder is another fan of the footy genre: "I'm playing my PS3 a lot and I'm getting into my Wii.
"I play a lot of Pro Evolution Soccer. When I'm on the Wii I play a lot of tennis."
Like Tinie Tempah, he's also chuffed to get his tunes featured in a game and says the Def Jam title is the perfect choice for his music.
And, along with his clothing range and record sales, another way to bring in money.
"When they first came to me and I saw the game, I thought, 'I like this. It's something big'.
"Then I got home and thought, 'Wow'. I never once thought I could have my own tune and be on a game... people doing karaoke to your game."
It's not just boys and their toys though.
Tulisa from N-Dubz says she sometimes takes on her bandmates on the console: "They love their Call of Duty. Even I was on it the other day. I had Fazer's back. I was doing all right."