Winehouse says she hasn't taken drugs in three years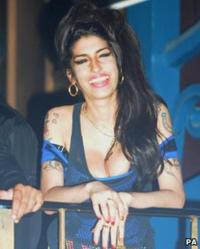 Amy Winehouse says she has been drug free for three years, claiming "it's not a hard thing".
Despite struggling with a drug habit that has led to a number of stays in hospital Winehouse claims she managed to quit overnight.
She said: "I literally woke up one day and was like, 'I don't want to do this any more'."
In recent years she has been photographed looking the worse for wear but she's told Glamour magazine that she's much healthier now.
She said: "I used to use drugs and I haven't used drugs in almost three years. It's not a hard thing."
She also talks about how she has babies on her mind.
"I'm of the age when you start thinking about it - not seriously - but you start thinking about having kids.
"Although I'm not going to be getting pregnant in the next nine months."
This week Winehouse played her first UK gig in two years, getting on stage at a charity event at her local pub in Camden.