The delayed Apprentice is finally returning to TV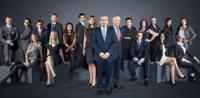 Lord Sugar has told Newsbeat he thinks it was 'nonsense' that The Apprentice was delayed due to the election.
It finally returns to BBC One tonight (Wednesday 6 October).
The show was postponed from its usual spring slot because the BBC was worried about a conflict as Lord Sugar was a government advisor at the time of the election.
Straight talking Lord Sugar admits he wasn't happy about that.
"It's total nonsense but that's the kind of political arguments which really I don't want to get involved in."
But he thinks viewers might prefer the show in the autumn schedule.
He said: "It may give the BBC a bit of a problem because if the viewing figures are very high, because it is the autumn, they are going to have to really think about any next series actually going back to the spring slot."
Sausage making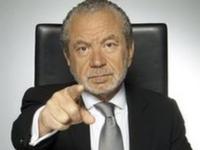 The first episode sees the candidates struggle with a sausage making task.
Lord Sugar admits he's shocked that the candidates still make the same mistakes.
He said: "I think it's kind of quite amazing when you consider that this is the sixth series we're going to be watching this time and obviously they had the benefit of watching five before that.
"That they make the same mistakes it's really a bit annoying."
After five series Lord Sugar rejects any claims he has mellowed over the years.
"The candidates have got a bit better so there's no need for me to be so aggressive to some of them.
"But no I don't think you'll see any mellowing in this series at all."
The Apprentice begins on Wednesday 6 October on BBC One at 2100 BST.