Rapper Lil Wayne punished in jail
5 October 2010

From the section

Music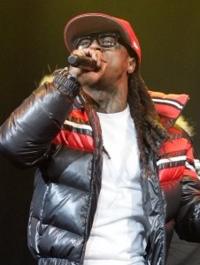 Rapper Lil Wayne has been moved into solitary confinement as he continues to serve a jail sentence for gun possession.
The rapper, real name Dwayne Carter, has been punished after he was found with banned materials in May.
Carter was keeping a charger and headphones for a digital music player in his cell.
He will now serve the rest of his sentence, expected to last another month, in "punitive segregation".
The punishment comes now as the result of a jail disciplinary process.
Correction department spokesperson Stephen Morello said Lil Wayne will now spend 23 hours a day separated from the Riker Island facility's other inmates, with the exception of visits and showers.
He's also been banned from watching television and will be restricted to one phone call a week.
Lil Wayne began his sentence in March after he pleaded guilty in October 2009 to attempted criminal possession of a weapon, admitting he had a loaded semi-automatic gun on his bus in 2007.
The Grammy Award-winning rapper has released his latest album I Am Not A Human Being this week.