X Factor bosses to provide help for contestant Cher
4 October 2010

From the section

Music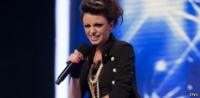 X Factor bosses say they're keeping a 'closer eye' on some of this year's younger contestants, after Cher Lloyd broke down during auditions.
The 17-year-old did not finish performing in front of judge Cheryl Cole and will.i.am and is now thought to be seeking professional help.
Show bosses wouldn't comment on who has or hasn't been to see a counsellor so far.
Cher was still selected to perform during the live finals of the show.
The student had been complaining about suffering from a sore throat during Saturday's broadcast on ITV1.
She said: "My throat's never ever got like this before. I think it's a mixture of really bad nerves and maybe practising a bit too hard."
In a statement, X Factor bosses said: "There is always a production member that stays in the house.
"Since the audition stage a counsellor has been available should anyone require it. However, there's not a 24/7 counsellor in the house."
Show bosses wouldn't comment on who has or hasn't been to see the counsellor so far.
Their statement also says "X Factor is keeping a closer eye on the youngest contestants so they get any support they require".
'Judges aren't biased'
Sarah Brennan from the mental health charity, Young Minds said: "X Factor shouldn't single out contestants because they are vulnerable.
"What they must do is to prepare these young people for what is an overwhelming experience and ensure they are able to get the most out of this extraordinary and life changing event."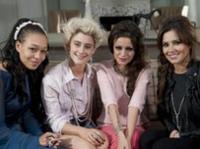 Controversy also surrounded Cheryl Cole's choice of contestants.
The X Factor's own website had a number of messages criticising the Girls Aloud singer's final three contestants.
There was no comment from Cheryl's camp, but X Factor bosses said: "We wouldn't comment individually on who got through and who didn't, as it's a judges decision.
"Judges aren't biased in any form, and they do take into consideration the contestants previous performances overall throughout the show, as well as that moment.
"And judges are looking at what they can work with going forward as well."