Carl Barat's Libertines book is 'manic catharsis'
28 September 2010

From the section

Music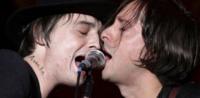 Carl Barat has said his new book charting the story of The Libertines was written as a period of "manic catharsis".
He said writing about the break-up of The Libertines and Dirty Pretty Things had "been difficult".
The singer rejoined his old band with Pete Doherty earlier this year and played last month's Reading and Leeds festivals.
He said: "I was holding so much in my head. It was kind of just like getting clarity for myself."
Barat's 'statement'
Threepenny Memoir: The Lives Of A Libertine follows Barat's career going from the early days until after The Libertines' official festival return in August.
"The book, rather than being like an autobiography or a memoir, is like more like a statement of a time," said Barat.
"All these different stories and versions of events - even I get confused.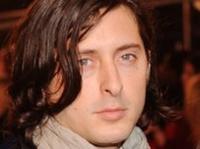 "I wrote down mine in a very conversational tone.
"It would have been easy to write something that you'd have to trudge through that's really weighty.
"I'd have write about all the depression and things but I thought that wouldn't have been a very enjoyable read. It's quite humorous."
Barat added that it had been "difficult" writing about the original break-up of The Libertines in 2004 and Dirty Pretty Things in 2008.
"With an album when they talk about break-ups and loss and things it's kind of universal. I was just dealing with those kind of events in my head on the paper.
"There were happy moments as well," he added.
Threepenny Memoir: The Lives Of A Libertine is out on 30 September.