Duffy reveals second album details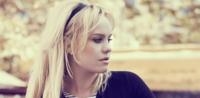 Duffy has announced details of her second album, Endlessly.
Released on 29 November, the first single to be taken from the album is Well, Well, Well on 21 November.
It's the follow-up to Rockferry, the UK's biggest selling album of the year in 2008, which has sold 6.5 million copies worldwide and saw the singer bag three Brit awards and a Grammy.
The album was written with the assistance of Albert Hammond Snr, acclaimed songwriter and father of The Strokes guitarist Albert Hammond Jnr.
Other track titles for the album include My Boy, Don't Forsake Me, Lovestruck, Breath Away and title track Englessly.