Gamers queue for new Halo release
Thousands of video gamers have spent the night queuing up to be amongst the first to get their hands on Halo: Reach.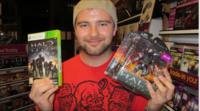 Hundreds of shops across the UK opened at midnight to mark its release.
It's the latest edition of the Halo series and its predecessors have sold millions of copies around the world.
Microsoft and developer Bungie have earned hundreds of millions of pounds.
So the pressure is on for more of the same.
It's facing tough competition though from the likes of Red Dead Redemption and Call of Duty: Black Ops [released in November] for the title of this year's biggest game.
Here's why some fans buying it in Leeds reckon it should take the title.
Jon Pownall, 21, barman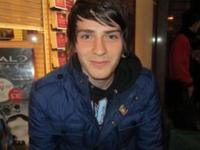 "It's kind of like Christmas come early really.
I went out and got another Xbox just for this. I was a PlayStation man but not anymore.
Now Halo: Reach has come out Playstation is going out of the window, as soon as I get in back on Halo, as I should be."
Lee Son, 22, works in retail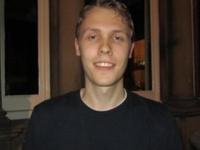 "I'm queuing for Halo: Reach because I think it's going to be unmissable.
Halo games just stand for quality all across the board.
I love the online, I love the campaign, I just love everything about it. I just had to be here.
Halo is just a bit more special - the characters, the story, the universe they've created. I just think it's brilliant."
Alex Hewitt, 19, from Middlesbrough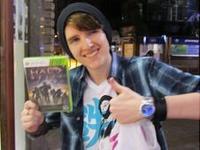 "Since I played Halo 3 online with my mate I got hooked on it and since then we've just been playing it.
It's just sunk its hooks in and it doesn't let you go.
It's brilliant to play and online is amazing. The story is so in depth. It's going to be brilliant."
Craig Dorwood, 19, sales assistant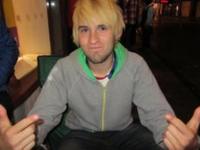 "I booked a week off just for this game.
It is madness.
I'm going to go home and beat everyone. I'm going to get good at it first but I'll beat everyone."
Dean Langley, 21, from Kent but lives in Leeds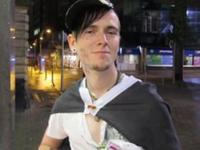 "It beats everyone because of its online play - clearly - jet packs, everything.
Come on, you know it's going to be good."