Pirate gamers face more sanctions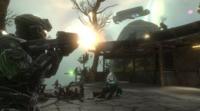 The developers behind Halo: Reach have taken another step aimed at cracking down on pirates.
Bungie says people illegally playing the game ahead of next week's release will have credits they've earned wiped.
Announcing the move on its website Bungie said "any credits you earn during this slim pre-Launch window are going to be summarily and systematically reset prior to launch".
"Don't get too attached to any fancy new gear you have already acquired".
Test environment
"It's nothing personal; we just want to make sure the playing field is kept nice and level upon launch".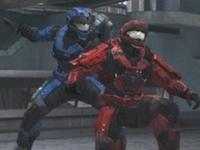 Bungie is resigned to the fact that with millions being produced, copies of Halo: Reach have leaked prior to launch:
"It's not terribly uncommon for a few discs to 'accidentally' slip into a few lucky customers' hands".
"Que sera".
But it has made it clear through its website that it considers this leaked version a test environment.
Several key services are disabled or "running at less than optimal levels".
Xbox ban
This latest move comes just a couple of weeks after Microsoft's director of enforcement Stephen Toulouse used his Twitter feed to threaten even greater sanctions.
"As with all unauthorised play on Xbox Live anyone playing unauthorised titles runs the risk of a permanent ban."
Microsoft says it has ways of finding out which gamers are playing pirated versions and does have a history of bans.
In November last year tens of thousands of Xbox Live fans were cut off from playing their games online.
It was after they were found to have chipped or modified their consoles in order to play pirated copies of games.