Facebook tests out new feature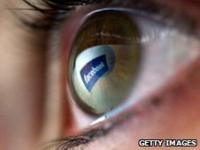 Facebook has announced it's trying out a new feature.
Called 'subscribe to' it lets users follow their Facebook friends more closely.
Only a limited number of people are being allowed to try it out so the full details of how it works are still unclear.
But in a statement Facebook said: "[Subscribe to] lets [users] subscribe to friends and pages to receive notifications whenever the person they've subscribed to updates their status or posts new content, such as videos photos or links."
As most users know, once a person's got several hundred friends, following them all via the news feed can be difficult and time-consuming.
So the idea behind this new feature is that users would be able to 'subscribe to' people they specifically wanted to keep up to date with.
Critics have labelled it a new 'stalker' feature for the social networking giant.
Others say it's merely an attempt to try to capitalise on the popularity of Twitter.
There's no information on when, or even if, the new service will be made available to all of Facebook's 500+ million users.