Student clearing places slashed
19 August 2010

From the section

Politics
180,000 students in England, Wales and Northern Ireland are in the process of clearing to try to get a place at University.
That's up from 130,000 in 2009.
The increase has happened because undergraduate applications are reaching record levels and the clearing process is a lot tighter and shorter this year.
Some universities aren't offering any places in clearing at all.
Clearing matches students who don't end up doing as well as they hoped in their exams to spare courses.
If you are sure university is for you and you want to go this year, you could look at alternative universities or related courses through clearing or consider the Open University.
You're eligible to apply through clearing if:
You have not achieved the grades needed for you chosen degree.
You've not received any offers
You turned down all your offers.
You've changed your mind about what degree you want to do.
Course vacancies are published on the UCAS website.
Amy Bloor is a careers advisor for Connexions Nottinghamshire. She told Newsbeat: "Don't feel you have to accept the first offer you receive.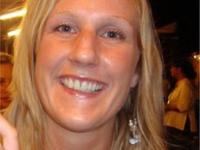 "This is a big decision that you'll have to stick with for at least three years.
"Make sure the university or college and the course are right for you before you accept a place.
"The recession has made competition for university places fierce and the number of university places overall has been cut so time is of the essence."
Retakes
Again, if you are sure university is for you, Amy recommends retakes.
She said: "If you want to improve your grades and your chances for next year, you could look at resitting some of your exams, doing an intensive fast track A-level for a year."
Apprenticeships and advanced apprenticeships
Amy likes this one. She says it's a great option "if you know what area you would like to work in and like the idea of earning while you learn".
You can find out more on the national Apprenticeships website.
Gap Year
Amy says you could decide on a year out and says students may choose this option for a variety of reasons.
She said it's useful "to gain work experience and develop valuable skills, via volunteering or paid work at home or abroad, and to improve your CV ready to apply for university or training schemes next year. To earn some money in preparation for university. Also to explore your options and re-evaluate your ideas".
Other options
Alternative HE courses are worth considering. Amy says "you can find there are other HE Courses to suit you such as foundation degrees and HNDs which tend to be more vocational".
She added: "Many ask for lower entry requirements and can be topped up to degree level at a later date; they also tend to be more affordable.
"At FE Colleges you can retrain to specialise in a work area such as hairdressing, ICT support or construction.
"And finally there are some fantastic opportunities to get onto in-house company training schemes in areas such as retail management, engineering, accountancy and surveying. You could find you end being sponsored to do a degree at a later date."
Top Tips from Amy
Don't panic, but equally don't bury your head in the sand and do nothing.
Be proactive and there are opportunities out there it might just take a little bit longer them this year.
The next few days are critical but act now. Don't make any rash decisions.
Remember you don't have to do it all alone.
UCAS Helpline: 0871 486 0468
Connexions Direct (National Helpline): 080 800 13 2 19
Exam results helpline: 0808 100 8000