Kings Of Leon snub Glee and Ugly Betty offers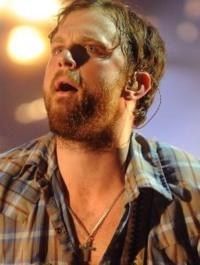 Kings Of Leon have snubbed the chance to have their music used on US TV series Glee.
Speaking to NME, bass player Jared Followill revealed the Tennessee band refused to let their music be used by the show.
Singer Caleb Folowill said he had never watched the show but added: "Apparently everybody loves it."
Britney Spears was the most recent star confirmed to appear in the Fox show's forthcoming second series.
Betty snub
Regarding the offer from Glee Caleb Followill said: "We had some people call us up wanting to know if we'd allow Use Somebody to appear in the trailer for their next movie, and we turned them down.
"Next day, they called back and tried to put us through to the star of the movie - I won't name names, but he's an incredibly famous actor - to let him try and convince us to agree to do it.
"I was like, 'Man, don't even waste your energy'."
In the interview the Sex On Fire rockers also revealed they'd turned down an approach to appear in Ugly Betty.
"They wanted us to play ourselves. We were supposed to come in and help with some problem or other," said Jared Followill.
The second season of Glee - which follows the fortunes of a high school choir - begins in the US next month.