Students could leave university with £25,000 debt
13 August 2010

From the section

Politics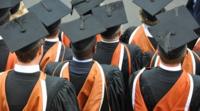 Students who started at university last year can expect to owe more than £23,200 by the time they leave with new students £1,500 worse off than that.
That's according to a survey by Push, a website that gives advice to prospective students.
It's found that student debt now tops £5,600 for each year of study.
The inflation-busting increase of 5.4% may in part be down to the lack of availability of part-time and temporary jobs during the recession.
Kwabena Oppong has just finished studying law at Reading University and has been left £18,000 in debt.
He said: "The fact that students have to work and study at the same time is definitely unfair and could place their actual degree in jeopardy.
"But at the same time I know a lot of people who've worked during their degree and they've used the work experience to go on and get better jobs.
"My books, I think every year, cost about £150. A lot of it was the bare essentials; food, accommodation.
"Obviously you probably could cut some corners but you're there at university to have a good time at the same time.
The Push student debt survey involved face-to-face interviews with more than 2,000 students at 139 university campuses throughout the UK.
Variation
Prospective students receiving their A-level results next Thursday (19 August) will be particularly concerned.
Proposals are being considered by the government in Lord Browne's review into student finance which may impose higher fees over the next few years.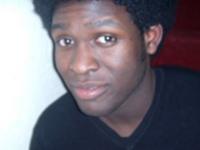 The different funding arrangements around the UK are also reflected in the data.
In Scotland, which has the most generous funding system, debts are less than half those south of the border.
Meanwhile, with an average of £6,411 per year, students have faced the harshest increases in Wales, where opportunities for paid work appear to have dried up.
There is considerable variation between individual universities too.
The national average projected debt on graduation for anyone in higher education right now stands at £16,614, but at nine universities the figure has already broken the £30,000 barrier.
However, at 20 universities, most of which are in Scotland, borrowing is likely to remain under £10,000.