Rapper against Wyclef Jean's bid for Haitian president
9 August 2010

From the section

Music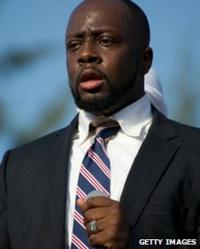 Wyclef Jean's Fugees bandmate Pras Michel has criticised the singer's bid to become president of Haiti, saying he is not qualified.
Michel has endorsed Jean's rival Michel Martelly in the election which takes place on 28 November.
"I'm here in the belly of Haiti, I endorse Michel Martelly as the next president of Haiti," the rapper Tweeted.
His comments come after actor Sean Penn criticised Jean's bid on US TV.
Wyclef's defence
Michel added: "I want to make it unequivocally clear I love Wyclef to def [sic] but he's not [qualified] to be the leader of the new Haiti.
"Wyclef's patriotism for Haiti is unwavering but still isn't suited to prez [sic] of new Haiti!"
Rapper Wyclef Jean, who was born in Haiti, officially announced his bid to become president of the earthquake hit country on 5 August.
Speaking to BBC Radio 1Xtra last week he said: "I'm from Haiti and have spent my whole life singing about the change that I want to see happening."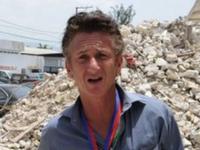 However, he has come under fire from people saying he hasn't spent enough time in the country since the January disaster which left more than 200,000 people dead.
'Non-presence'
Last week actor Sean Penn, a resident of the island, described Jean as a "non-presence" in the country since the earthquake.
Speaking to CNN he said: "I want to see someone who is really, really willing to sacrifice for their country and not just someone who I personally saw with a vulgar entourage of vehicles."
Penn said he felt that moment was "a very obscene demonstration" given the levels of wealth for most people in the country.
Rapper Pras Michel, also born on the Caribbean island, echoed his thoughts saying: "I heard a couple months ago Sean Penn tried to reach out to Wyclef and Clef never responded."
Jean, responding to Penn's comments, told the Associated Press: "I just want Sean Penn to fully understand I am a Haitian, born in Haiti and I've been coming to my country ever since (I was) a child."
Jean, who currently lives in the US, will have to prove he is eligible to run under Haitian law.
A review board will verify that his candidacy meets constitutional requirements, including having lived in Haiti for five consecutive years leading up to the election and never having held foreign citizenship.
The list of official candidates will be published on 17 August.