Kings Of Leon reveal new album details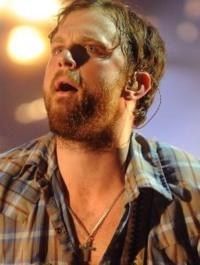 Kings Of Leon will release their fifth album Come Around Sundown on 18 October.
It's the follow-up to their 2008 effort Only By The Night, one of the biggest selling albums of 2009 in the UK.
The 13-track offering, recorded in New York, is produced by long-term collaborators Jacquire King and Angelo Petraglia.
Last month the Nashville band premiered four new tracks at a gig in London.
More recently, the group, fronted by Caleb Followill walked off stage in in St. Louis, Missouri after they were covered by pigeon droppings.
In March, Kings Of Leon became the first artist to sell a quarter of a million digital albums in the UK, according to the official charts company.
Their next appearence in the UK will be headlining V festival later this month.