No new law for rape defendants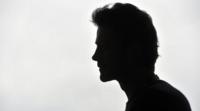 A campaign group has told Newsbeat it's "disappointed and angry" that there won't be laws to keep the identities of rape defendants secret.
The government promised back in May that it would give anonymity to anyone accused of rape in England and Wales - but ministers now say they won't put in place new laws to make this happen.
Margaret Gardener from the False Allegations Support Organisation says she's "angry, because nobody seems to be listening to those that are falsely accused".
She added people who are accused of rape become "media fodder, and their lives are absolutely finished with" - whether or not they are later found guilty.
It's thought between 3% and 9% of all rape reports turn out to be false.
Falsely accused
Twenty-year-old Grant Bowers from Essex is still in hiding after he was falsely accused of rape two years ago.
Grant's story started at 4am in a public toilet in Basildon, at the end of a night out clubbing.
He was with a girl he'd been "kissing and cuddling" earlier in the evening.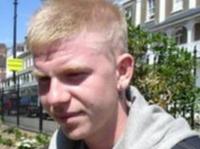 "She pulled me into one of the cubicles. She started undressing me and taking my trousers off.
"Obviously, I knew she wanted sexual intercourse."
He was arrested later for rape.
But police found CCTV footage of Grant and his accuser together.
Shared text messages convinced officers the sex had been consensual.
Grant was innocent in the eyes of the law and his accuser was convicted of perverting the course of justice, or lying to the police.
But, by then, his details had already been made public, and it made him a target.
He said: "I was chased through the town centre by people with knives. I had my flat door kicked down. People were chucking glass bottles at me in the street."
'Secret life'
Two years on, he says people are offering cash to find out where he is hiding.
"I'm living with friends at a secret location," he said.
Grant believes his life would be back to normal by now if he'd been able to keep his identity secret.
He said: "People should keep their anonymity until they are convicted of the offence.
"I had a job, a flat, I was round the corner from my family so I could see them when I wanted. But now it's just horrible. I'm basically leading a secret life."
The idea of anonymity for rape defendants has provoked anger from women's groups and several MPs, who say it could make things harder for genuine victims of rape.
Groups that support victims say at least 80% of rape cases go unreported and the conviction rate for those that do go to the police is just 6.5%.
Newsbeat's spoken to an 18-year-old rape victim, Helen, who didn't want us to use her real name. She was raped in a park near her home when she was 16.
"He was the build of a rugby player - a lot bigger than I am. He was so forceful," she said.
"Even at the bus-stop, if a guy comes up and says 'hi', you're suspicious, you're paranoid. You shouldn't be, but you are.
She added: "There's no reason why rape defendants should be treated differently to people accused of other types of crime."
She also says she might not have gone to the police if she thought the man who raped her was going to get special treatment.