Teenage soldier: 'I don't remember being shot in back'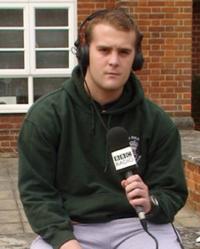 Kyle Baker was 18 when he was sent to Afghanistan in Autumn last year with 3rd Battalion, The Rifles but a month into his tour there, he was shot in the back in an ambush.
Kyle's now receiving treatment at Headley Court, the army's special rehabilitation centre near Epsom in Surrey.
The teenager, from Sedbury in Gloucestershire, says he can't remember anything about the attack on 5 November last year.
"We had a patrol brief and then we got ready," he said. "I think we left about five o'clock.
"We were clearing up a route for the company. We turned round to get back on to the hard road and as we turned right, we got ambushed.
"I think I went down with the first couple of rounds."
Waking up
After the ambush, Kyle had emergency surgery at Camp Bastion and needed numerous operations in the UK.
He says when he woke up at Birmingham's Selly Oak Hospital he thought he was still in Afghanistan.
He said: "The first thing I remember is waking up with my mum and my fiancee next to me.
"The first thing I said to them when I woke up was, 'What are you doing in Afghanistan?' They were like, 'No. You're back in the UK'."
Despite his injuries and operations, Kyle made it back home to mum Rachel, fiancee Keri, 15-year-old twin brothers Connor and Jarrad and Jack Russell terrier Well Hard in time for Christmas.
"It was just amazing," he recalled. "The support of the community and everyone coming to my house to say how relieved they are that I'm back. It was the best Christmas ever."
Future
Headley Court has been used as a rehabilitation centre since the Second World War.
It provides a range of services for injured troops returning from Afghanistan and Iraq.
Kyle says it's an amazing place.
He said: "You've got the physiotherapy, you've got the cognitive rehab. Everyone's so supportive because you're all in the same boat.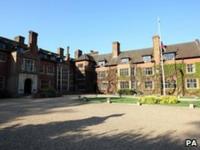 "When I first came here I couldn't even stand up. Now I'm walking round without walking sticks, without a chair. It's just amazing."
Kyle will spend most of the year recovering from his injuries but says his future lies outside the Armed Forces.
"Hopefully next month I'll start a law degree through Open University," he revealed.
"I was just interested in it at school. I left school to join the army and I was always planning to do law in the army.
"I went to Afghanistan before I started and that's why I ended up here."
But Kyle says he doesn't regret joining the army and that it was probably the best thing he's done with his life.
He said: "You meet some amazing people and people that will literally put their life on the line for you."