Big Boi says 'top secret' Outkast project is on the way
21 May 2010

From the section

Music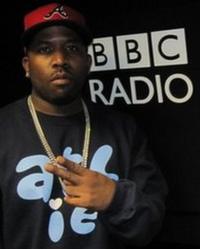 Big Boi, who's currently launching his new solo album, says a new 'top secret Outkast project' is in the pipelines.
The hip hop veteran, who's had 16 years in the game and notched up six albums, says he may be focussing on his solo material now, but it's definitely not the end for Outkast.
He told Newsbeat: "Outkast is forever, Outkast is ever-lasting.
"Big Boi solo, Andre 3000 solo, top secret Outkast project. That's how it's going to line up. I can't give you a timetable."
He may have a years of experience in the business but admits he's still "not quite in my prime yet, still a student, having fun."
His new album title, Sir Luscious Left Foot: The Son of Chico Dusty, is typically quirky.
He shed some light on the reasoning: "Sir Luscious Leftfoot is me all day long - a nickname that I've been using since before the days. This is just a more serious, intense but still wild version of Big Boi.
"The son of Chico Dusty - that's my father. He was in the Marines and the Air Force and he was a real tough guy. He passed away right before I started making this record so that's a nod to him."
'Something new'
Big Boi says he still likes hip hop, although he admits there's work to be done on the current scene.
"I love all types of music but when they just shove it down your throat, the same thing day in, day out - people want to get something new.
"I'm just hear to give them a breath of fresh air. It's all funk orientated," he said.
As for the process of working alone, he doesn't find it that different seeing as he's usually a bit of an all-rounder.
He said: "I guess the biggest difference is the writing is doubled because I don't have anybody to share the writing with, so I'm writing all the songs and co-producing just about half of the album.
"It's fun though - we like to experiment."
Big Boi worked with a bevy of artists on the new record including Andre 3000, BoB, Janelle Monae, George Clinton and Too Short.
He explained: "On the album I chose specific artists to work with because I like to use them as ingredients. Certain artists just bring certain things to certain songs."
As for UK acts, Kate Bush and Dizzee Rascal can count him as a fan - so does that mean a collaboration with Dizzee is likely?
He said: "I'm pretty sure it can happen, it's just being in the right place at the right time. Whatever the song calls for, who knows, we might set it up."