Foals prepare 'provocative' new LP
22 April 2010

From the section

Music
Frazzled by touring the Oxford band returned home to The House Of Supreme Mathematics to make a 'meaningful' second album.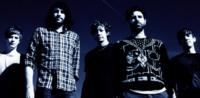 Foals make no secret of the fact that by the time they finished touring their debut album they were ragged, unshaved and on the verge of self-destruction. They were ready for a change.
The Oxford quintet, who started out in 2006 and released their first album Antidotes in 2008, had incessantly been playing the same songs for three years.
"Very, very desperate. I think it's safe to say," says keysman Edwin Congreave when asked about how much they yearned for a break from the road.
"It wasn't that we sick of playing shows, we'd been playing the same songs for a very long time. We knew we had a lot of stuff in us that was better and we just wanted to get out and finish it."
Return home
Granted their wish, they returned home to Oxford, where they all moved into a roomy town house christened 'The House Of Supreme Mathematics'.
There, the fivesome (Edwin Congreave is joined by lead singer Yannis Philappakis, guitarist Jimmy Smith, bassist Walter Gervers and drummer Jack Bevan), had a chance to reflect on the madness of the past three years.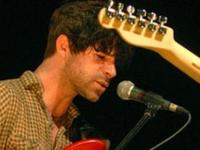 "I quite like getting into a routine and having things the same everyday," says Yannis Phillapakis, today munching on a chocolate bar.
"Having time to yourself - you definitely do lose that on tour. The idea of having any kind of privacy is gone. Even just time to think."
Edwin chips in: "It can be frustrating that there's often a group dynamic to always be having fun.
"You're a band, you're on tour - this is fun, this is rock 'n' roll!
"Actually, now and again, its good to sit down and think about how life isn't always that fun. If you do that on tour it's like you're bringing the negative vibes."
New sound
It's no surprise then that, once the dust had settled, Foals set about making their new album sound like nothing they'd done before.
Written at their mathematical HQ and recorded in Sweden, the result is Total life Forever - released in May.
So far, fans have been able to hear new single This Orient along with teaser release Spanish Sahara - a track that reveals a more fragile, brooding side to the band.
"We thought there might have been people who wanted to hark back to the familiar sound of Antidotes," says Yannis.
"The greatest difference between Antidotes and the new album is Sahara. The fact that it went down well made us feel better."
"We wanted to release it as a provocative gesture," adds Congreave.
The rest of the album is a departure as well. The staccato guitar jitter of their debut has been replaced by a more accomplished, expansive sound. Not a deliberate move, they say.
"The moment you start second guessing how things are going to be perceived, or what you want to achieve with your record, you've lost a battle," confirms the singer.
"The main thought was not having a conscious agenda with it. It can kill any spontaneity or creativity in making a record."
"By being in that house we didn't play when we didn't feel like it. It felt free."
Less abstract
It is, as some critics will argue, a more accessible album and a huge step up. First time round Yannis wrapped his personal feelings in abstract blankets.
"I think with Antidotes, meaning, messages and images would get muddled up between songs and that's what I was intentionally trying to do.
"This time, I felt like I had a responsibility to make it a meaningful experience."
On the subject of meaningful experiences, the band return to the road to tour the UK in May before playing this year's Glastonbury and Reading and Leeds festivals - an experience they now seem ready to return to.
"Basically," says Yannis, pausing for a moment. "We want to go round and destroy some stages at these festivals."