Kanye West sued by Suge Knight over club shooting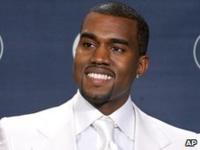 Hip hop star Kanye West is being sued by Death Row Records founder Suge Knight over a shooting at a beach party in August 2005.
Knight was shot in the leg by an unknown gunman at Miami's Shore Club where West was holding a pre-MTV Awards celebration.
At least six shots were fired, but few witnesses came forward and no-one has been ever arrested over what happened.
Celebrities like Jessica Alba and the Black Eyed Peas were all at the event.
Marion "Suge" Knight, a controversial figure in the hip hop community, helped launch the careers of rappers like Tupac Shakur and Snoop Dogg.
The 44-year-old is claiming that Kanye West and the club's owners didn't provide enough security to keep people with weapons out of the venue.
Knight's lawyer, Marc Brumer, said: "He had an expectation of security there. How someone came with a gun into a very VIP party, that just doesn't meet the smell test in life."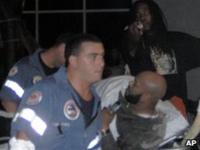 Knight is also seeking more than £650,000 in damages, which includes compensation for a 15-carat diamond earring he says was lost in the chaos.
He also claims that he had to pay £130,000 in medical bills due to a shot that shattered his femur.
Kanye West and the Shore Club's owners have denied the claims and a trial has been scheduled for 6 December in Miami.
The former Death Row boss went bankrupt in 2006, so if he wins the case he'll have to share the payout with the tax man and his bankruptcy trustee.