Dane Bowers 'to work with Basshunter'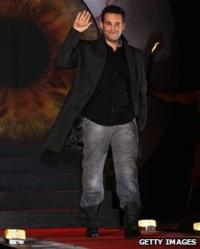 Celebrity Big Brother runner-up Dane Bowers says he'd love to work with fellow housemate and musician Jonas Altberg, better known as Basshunter.
The former boyband singer lost out in the final to cage fighter Alex Reid and admits the offers have come flooding in since he left the house.
He said: "I've got some good opportunities to do some great bits of writing with different people.
"Jonas is talking about doing something, which I might try and do."
Dane Bowers rose to fame with Another Level who had a number one single with Freak Me.
The group split up in 2000 after the release of second album Nexus, with Bowers going on to record with Victoria Beckham and Truesteppers on Out of Your Mind.
But the singer, 30, says he's not sure whether he wants to go back into the music business.
He said: "It's great, DJ gigs are coming in thick and fast and labels want to talk.
"It's great fun. I'm not sure. I would love to. I miss it."
Bowers had a high-profile relationship with Katie Price at the end of the 90s.
There were claims that he and Alex Reid didn't like each other before they entered the Celebrity Big Brother house because they'd both dated Price.
But the singer says he wants to keep in touch with the cage fighter and is happy he won the reality show.
"Alex lives down the road to me," he said. "We'll definitely hook up but he's going to be mad busy."