Fears over police 'drug testing' kits
12 January 2010

From the section

Politics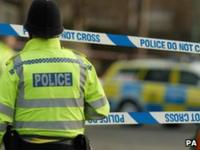 A torch being used by police to check people for cocaine use may be harmful, according to an internal police report seen by Newsbeat.
The so-called 'cocaine torch' uses ultraviolet rays. Officers had claimed it lights up bright green if traces of the drug are found on people's faces.
The report, by Home Office scientists for the Association of Chief Police Officers (Acpo), states that the UV lights on some torches available on the internet could be "very dangerous" and cause potential skin and eye damage "within seconds".
It doesn't say whether these torches are the ones being used by police, although we know officers have been buying the torches online.
'Risk assessments'
The report recommends that risk assessments must always be taken before a UV torch is considered safe to use.
The police tests were only carried out after a Newsbeat investigation found the devices don't always work.
BBC tests of the torches at a drugs lab found they didn't illuminate 10 random cocaine samples.
There were other reasons why the torch might light up green when shone under someone's nose, the tests showed.
The police report says: "Cocaine samples do not always fluoresce, and many innocuous substances (such as make-up, dead skin and fibres) may also fluoresce."
There are different makes and models of torches, which have different strengths.
We contacted one company which sells the torches, JNE Marketing. They only advertise the torches as suitable for testing crack cocaine residue and crack pipes.
We told JNE Marketing about the test results.
In a statement they said: "Our torches have a multitude of other uses, not just narcotics.
"For example identifying Smartwater, counterfeit currency, forensic use and the identification of stolen property. How they are deployed is a matter for the individual."
Police at forces including Lancashire, Greater Manchester, Cumbria and Staffordshire have bought the torches.