Plan B directing debut feature film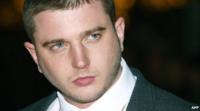 Rapper Plan B, aka Ben Drew, has revealed he is working on his first full length feature film.
In 2009, the 26-year-old starred alongside Sir Michael Caine in Brit-flick Harry Brown but now wants to run his hand at directing.
He said: "I'm setting my sights on a big feature. I'm pretty far along. It's written.
"In my head I know who I'm going to cast - a lot of unknown people from that end. It's going to be pretty different; it's a pretty ambitious project. Everything I do is pretty ambitious."
'Still working'
Whilst many details are unconfirmed Drew has revealed that his plans are evolving and will continue throughout 2010.
"At the moment we're still working on the funding but all I can say, it is going to happen. The cogs are turning and the balls are rolling.
"If I tell you where it takes place, it's going to be really hard filming it because there are going to be people turning up."
In terms of the subject matter the film focuses on, he added: "I'm talking about what I know about, I'm not making a film about something I don't know about. If I stick to that attitude I can't go wrong with it."
Meanwhile, Plan B will release his forthcoming second album The Deformation Of Strickland Banks in the spring.