Union defends pupil relationships
11 November 2009

From the section

Politics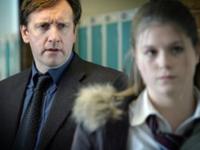 One of the country's largest unions says teachers who have relationships with their pupils in sixth-form shouldn't be prosecuted.
It's illegal for them to have a relationship with one of their students if they're under the age of 18.
But if they get together with 16 or 17-year-olds from a different college they wouldn't be breaking the law.
Chris Keates, general secretary of the NASUWT teaching union, thinks there is a problem with the law as it stands.
"In our view it's perfectly right to deal with the misconduct.
"What we think is the anomaly that needs to be addressed is that a teacher becomes criminalised as a result of what could be a consensual relationship that in any other circumstances they wouldn't be.
"[Also] I think the way in which female teachers having relationships with younger pupils is treated is far different than it is for male teachers.
"There tends to be a much more judgmental approach to women."
If a teacher in the UK is found to be having a sexual relationship with a student who's under 18, they could face up to five years in prison.
They could also be added to the Violent and Sex Offender Register and if convicted, banned from teaching.
Pupil power
Helen (not her real name) had a close friend at school who got together with a teacher after leaving.
"One of my closest friends at school had a massive crush on our PE teacher and it intensified a lot when there was a school trip to Alton Towers.
"She said to me several times, 'I really want to have sex with him. I'm going to sleep with him'.
"We left school and went on to do A-levels at sixth-form college. Another one of my friends told me that she had in fact slept with him.
"It wasn't so long after we'd left school, maybe a few weeks, when they met up and had sex in a car in a car park."
There's little research into how many teachers have relationships with their pupils but a recent survey of more than 2,000 people by polling company YouGov found that one in six know someone who's had an intimate relationship with a teacher while at school.
Simone Bienne is an agony aunt and thinks students are attracted to teachers to try to win power over their fellow pupils.
She said: "Kids are in competition with each other and suddenly, if you get the attention of a teacher, he stares at you or she stares at you, suddenly you are the chosen one.
"You are the top girl or guy in this school and I think that's what it's about. It's about being able to express that power."
Relationships 'inappropriate'
Camilla is 23 and a trainee teacher. She disagrees with Chris Keates's viewpoint and doesn't think the law needs changing.
She said: "You have to remember that they are children and we're adults, and that is a massive difference between a child and an adult.
"Even a 17-year-old child, they're not an adult yet.
"Your relationship in school between a teacher and a pupil is purely a relationship at school and I think anything out of that would be seen as inappropriate."
Christine Blower, general secretary of the NUT teaching union, says the law is clear.
She said: "The sexual offences act of 2003 meant that a sexual relationship between a teacher and a student for whom they have responsibility up to the age of 18 is a criminal act."