New British bands flock to Dubai fest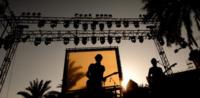 A new music festival featuring nearly 50 British bands has taken place in Dubai (5-7 November).
The inaugural Dubai Sound City conference was organised with the intention of exposing new British music to a fresh audience.
British event director Dave Pichilingi explained: "The record industry is in sharp decline, the more markets we can open up the better.
"It offers them (the British music industry) the opportunity to do business with people they might never have met before, the paying audience for the festival have come from places like India, China and Japan."
Dubai debut
Following the likes of Formula 1 to the UAE, Dubai is seen as a untapped market for British music sales and exposure.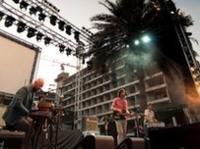 Taking place in six venues across the city in warm temperatures the festival saw performances from new artists including Post War Years, The Wave Pictures, Sound Of Guns and We Have Band alongside more established names such as The Wombats and The Courteeners.
Explaining the concept behind the conference, director and promoter Dave Pichilingi outlined how Dubai hasn't showcased an event like this before.
"There's nothing like this, they're used to having Kylie or Keane, fairly middle of the road or huge artists.
"There have never been less conservative or leftfield artists playing here."
Describing the city as "an international gateway between the east and the west" he added: "It increases their (new bands) cache, makes them more bankable commodities as artists.
"Getting them in front of the right kind of distributors or business people who could change the course of their career."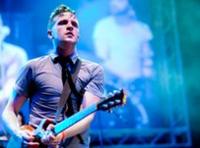 The idea to fly all of the bands to Dubai is based on the model used by the annual Sound City festival which takes place in Liverpool.
'Different industry'
One of those acts who played were fledging Liverpool indie fivesome Bicycle Thieves.
"It's a totally different kind of music industry - with everything becoming more westernised they need to sort everything they do. This is the start of something," said singer Tom Hammersley.
"They're looking to offer ventures to bring money in.
"Culturally it's middle eastern but the infrastructure seems completely western."
All artists who performed had to adhere to the cultural codes obeyed in the city.
"You can't take booze on stage, there was a thing where if you had swear words in your songs you had to change them," added guitarist Ashley Hopkins.
Dubai Sound City intends to return again in 2010.
One fan attending the festival concluded: "There's lots of funky house here, a lot of DJs. There's not much in terms of indie or rock."
Interviews by Elizabeth Alker