Lucie: 'Maybe Simon did me a favour'
X Factor finalist Lucie Jones is the latest contender to get the boot from the show after a tense sing-off with twins John and Edward. Simon Cowell had the deciding vote but let the public decide the outcome. Lucie caught up with Newsbeat to explain how she's feeling, who she thinks will win and what she makes of the twins.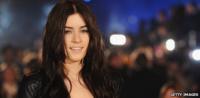 Were you surprised to be in the bottom two?
I was never going to be surprised that I was in the bottom two because everyone in that competition is so talented. I would never think it was a shock that anyone would leave because everyone tries so hard and works so hard and gives good performances, so I wasn't shocked no.
How did you feel?
I was gutted because you never know what's going to happen. People were saying to me, 'Don't worry you're with the twins, you'll be fine'. But to me, that means nothing, the twins are amazing, they're so much fun. Literally anything can happen on that show and I was prepared for that.
When it went to deadlock I knew that I'd be going because there was no way that John and Edward were having the lowest votes, everyone loves them. That's why I was head in hands, 'Oh God, it's over'. But I'm OK today.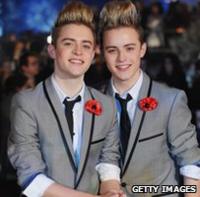 How do you feel about Simon? Some people are saying it was a cop out putting it to the public vote.
I don't think it's a cop out. I think it's quite a brave thing to do because anything can happen, the public vote for who they want to see. It's a good thing to let them decide because if they want to see more of the twins over me that's absolutely fine - let them have it.
What do you think of the reaction to your exit?
It's a bit crazy. I never thought that anything to do with me would cause so much uproar but I'm pleased that people liked me and I'm glad that I stayed for that long.
What about Dannii's point that X Factor is a singing competition?
A lot of people say this but it's not called 'The best singer in Britain' it's called the X Factor and it's the performance aspect as well as the voice. The twins have definitely got the voice, no matter what people say about them, they might get nervous I don't know, but they can sing, they're not all over the place, they perform well, they work hard. Dannii was upset and angry last night but so was I. We're close and it was just upsetting.
Was it a tactical move perhaps on Simon's part to protect his acts?
No one ever knows why Simon Cowell does what Simon Cowell does, but he does it for the good of his show and the good of the acts that are in the show so maybe he's done me a favour, I don't know.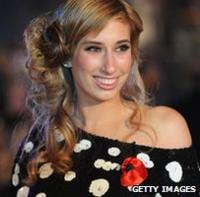 So what happens for you now?
I don't really know. I just go with the flow. I'm here today, don't know what I'm doing tomorrow. Whatever, I've just had the most amazing time and I hope that I can get a career from this because I don't want to go to uni now - how boring!
Did Dannii give you any advice afterwards?
Dannii kind of said to me last night, 'Keep your head up' because she believes in me. She's got a brilliant team of people around her and they're all absolutely lovely and they've all got faith in me. That gives me a bit of confidence that something will happen for me.
Who do you think can go on and win now?
I think Joe will win. I think he's amazingly talented. I'd love Stacey to win, she'll be in the final - absolutely no question of a doubt she'll be in the final. Lloyd's a good boy. People are saying: 'He can't really sing', but he can, he's been poorly.
How far do you think the twins will get - they can't win it can they?
I think the twins could win it, I think anything could happen this year. They're immensely popular and being in the bottom two doesn't mean anything because Danyl's the favourite, always has been and he's been in the bottom two.
So what are your highlights….
My favourite moment of it all was when Dannii told me I was in the final 12 because I was over the moon and she gave me the break I was waiting for. The whole thing's been amazing, I got to go to Dubai and I've met Whitney Houston - oh my gosh. Just meeting all the people I've been living with and working with Dannii, she's been amazing. Every live show's been so much fun.