50 Cent did us a 'great favour'
Danny Dyer and 50 Cent are soon to grace the big screen together in action thriller Dead Man Running, but one of the men behind the camera is better known for his skills on the pitch than his film-making abilities. Rio Ferdinand caught up with Newsbeat to explain how he roped in 50 Cent, what his demands were and whether he's got a movie career ahead of him.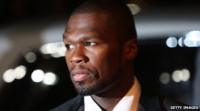 So how did your involvement in the film come about?
I knew Pikki [Fearon], one of the directors, and Tamer [Hassan, who plays Nick in the film] for a long time and they put the script to me and I liked the script. They mentioned the actors that are in it now and I said: 'OK if you get those actors then I'll definitely be interested in being involved but at the same time I'd want some kids from my foundation to be able to go on set and be runners, lighting, get experience and hopefully get their foot into a work field'.
They agreed to that and they agreed for me to get involved with the soundtrack of the movie, so all the things I wanted they said yes to and it was a match that made well.
Did you put any money in?
Yes, I put money into it as well, myself and Ashley Cole amongst others, but the main thing for me, it didn't matter if I put money in, as long as the things I asked for were adhered to and they were.
Were you pretty hands on?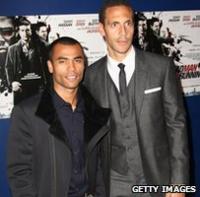 Definitely. I was part of doing some of the editing, as well as putting the music to the film. I went to one of the final screenings as well to nit pick.
It's easy as well, you can do it from your bedroom, on the computer nowadays with technology. It wasn't too much running around, so it's great.
It was a big coup to get 50 Cent involved, but apparently you got him to work for free, was that your negotiation skills?
I can't take credit for that. He's a businessman and he understands if he cracks it in a country other than his own - it's a big market Europe - then he knows he's onto a good thing. It's taken him out of his comfort zone, doing stuff in his own country with people that he knows.
I think you've got to sometimes take your hat off to someone who can let themself go out somewhere in a vulnerable kind of way and still do as well as he did. He came over for three or four days, did all his scenes in and out quick, very professional - testament to him.
50 Cent says he's done you a favour now so you'll have to do him one, are you worried about when he calls it in?
No, as long as it's all above board I'm in. He's done us a great favour, he's done stuff for my online magazine Number 5 as well. So there's a work in progress there and if ever needs me for anything, which I'm not sure he does yet, I'm there.
When you hang up the boots are there any plans to go in front of or behind the camera?
I don't know, I'm 100% concentrated on wanting to win things with Man United and do well with Manchester United and England and thinking about life after football is not on my agenda. I'm a young man - look at me!