Strokes singer plans solo album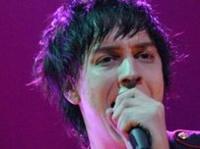 The Strokes' singer Julian Casablancas is to release a solo album in the autumn.
Phrazes For The Young will feature eight songs, all written and recorded over the last 12 months.
The singer, who is the fourth member of the band to make music outside of the group, will embark on a solo tour to coincide with the album's release.
It is unclear how the album will impact on plans for a fourth album by The Strokes, which was due to be recorded earlier in the year.
Speaking to Newsbeat in October 2008, bassist Nikolai Fraiture said the five-piece would be getting to work on the follow up to First Impressions Of Earth in February 2009.
He said: "We are looking at going into the studio in February now and getting back to being a band again."
The Strokes bassist said the group had already attempted to head into the studio but circumstances have prevented them from laying anything down.
"It started with Nick (Valensi) having twins with his wife (two years ago) and he asked for a good amount of time off," he said.
"After about six months he was ready to come back but other members of the band were doing their own thing. Albert (Hammond Jr) was doing his thing with his solo project and Julian (Casablancas) needed time off.
"One thing led to another so studio time kept getting pushed back."
Song titles on Phrazes for the Young include Glass, River of Brake Lights and Ludlow St.
Recorded in Los Angeles, New York and Nebraska, the album was produced by Jason Lader with additional production by Mike Mogis.