BBC Newsbeat Front Page
Top Stories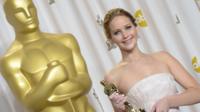 Naked pictures of celebrities including Jennifer Lawrence are posted online but some stars claim the photos are fake.
Piers Cottee-Jones says MH17 victim Richard Mayne was his "best friend" and it "feels like he's just forgotten to message me back".
Two Aussie Rules footballers are being investigated for apparently dressing up as Rolf Harris and a little girl.
Dealing With My Demons
Peaches Geldof's sister Fifi has spoken about her depression in a newspaper interview for the first time. She was diagnosed with the illness when she was 11 years old.
You Might Have Missed
Two young people suffer similar experience as their families can't accept them being gay and try to change them.
James Argent's agent says he is 'safe and well' after being reported missing on Friday morning. Police said he hadn't been in touch with his family or friends for more than a day.
Spending a day on the beach where treasure hunters are searching for £10,000 worth of buried gold.
Other Top Stories
Latest From BBC News
The parents of Ashya King are held in police custody after refusing to consent to their extradition to the UK at an appearance at the High Court in Spain.
Latest From BBC Sport
Latest transfer news, deals, rumours, reaction, analysis and video updates as the 23:00 BST deadline approaches.
Latest Programme
The news including new powers announced to seize the passports of terrorist suspects.
1 September 2014