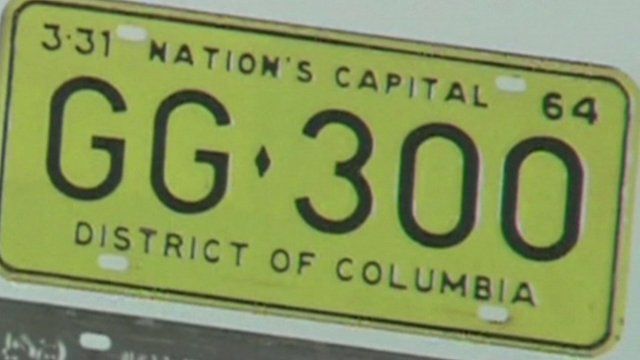 JFK assassination car licence plates to be auctioned
7 November 2015 Last updated at 11:59 GMT
The licence plates from the car which was carrying former US President John F Kennedy when he was shot and killed are to be auctioned.
They are going on sale in Dallas, Texas.
The woman who is selling them is the daughter of a man whose company repaired the car after the assassination.
Laura Bicker reports.