Jet magazine ends print run to become digital app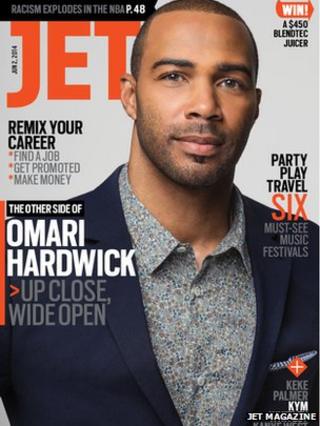 Jet magazine, a six-decade-old magazine aimed at young African-Americans, has said it will stop publishing in print and become a digital app.
Founded in 1951, the digest-sized magazine says the print version was not "cost-effective" and going digital would adapt to readers' needs.
The move comes amid a decline in advertising sales at Jet and across the US magazine industry generally.
Jet rose to popularity during the 1960s civil rights movement.
The then-weekly magazine covered many of the major events of the era, including the 1955 murder of 14-year-old Emmet Till in Mississippi and the Montgomery bus boycott in Alabama.
It also served as popular place to announce weddings, engagements and other social events, according to the Chicago Tribune newspaper, leading to the catchphrase: "If it isn't in Jet, it didn't happen."
Johnson Publishing chief executive Desiree Rogers, a former White House social secretary, said the change would bring the magazine back to its roots, publishing weekly and providing African-Americans easy access to the news they were most interested in.
The magazine, founded by John Johnson and now with a circulation of more than 700,000, will make the change in June.
"I think if Johnson were here today, I think he would say 'what took you so long?'" Ms Rogers said.
In recent years the magazine had published every three weeks and featured celebrity and pop culture news.
Sister publication Ebony, with a circulation of about 1.3 million, will continue to publish in print.