US confirms first case of Mers coronavirus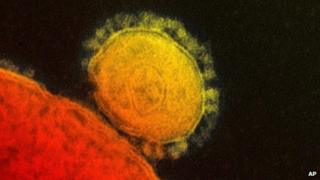 Health officials have reported the first case of Mers coronavirus in the US after a man fell ill following travel to Saudi Arabia.
The unidentified patient has been hospitalised in Indiana with the Middle East respiratory syndrome (Mers).
Saudi Arabia says more than 100 people infected with Mers have died since an outbreak began in 2012.
Mers, unusually lethal and found in camels, causes symptoms including fever, pneumonia and kidney failure.
Local Indiana health officials, along with members of the Centers for Disease Control and Prevention, are investigating the case.
The man, said to be a health care worker from Saudi Arabia, fell ill about a week ago after arriving in the US.
He reportedly stopped in London before landing in Chicago and taking a bus to Indiana.