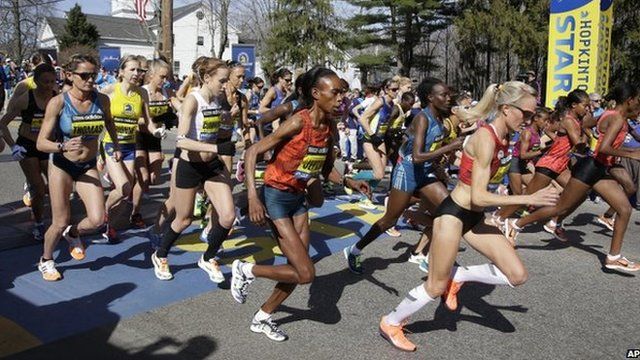 Boston marathon honours bomb victims
21 April 2014 Last updated at 23:58 BST
Thousands of marathon runners have taken to the streets of Boston, after the city honoured three killed and more than 260 injured in a bomb attack last year.
A moment of silence was held before some 36,000 people got off the starting blocks.
Officials mounted a huge security operation ahead of the race, which included a ban on rucksacks and screening at checkpoints.
Nick Bryant reports.