New York designer Michele Savoia's autopsy inconclusive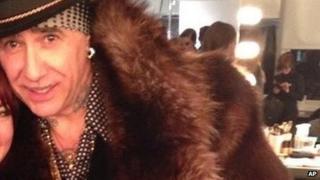 A post-mortem examination of a New York City fashion designer whose body was pulled from the Hudson river is inconclusive, officials say.
Michele Savoia, 55, was found on Sunday near where he lived aboard a boat after he had gone missing last week.
Police do not suspect foul play, but the medical examiner's office said more tests would be needed.
Mr Savoia designed men's suits for celebrities and owned a boutique in the city's Lower East side neighbourhood.
The designer, whose clients included singer Ricky Martin and actor Robert De Niro, was last seen leaving a Manhattan nightclub on Thursday.
His girlfriend, Juliane Berg, told the New York Daily News: "I knew he was in that water. I am so glad they found his body."
A close friend told the New York Times he believed the designer may have slipped on the aluminium ramp leading to his boat early on Thursday morning, and fell into the freezing river.