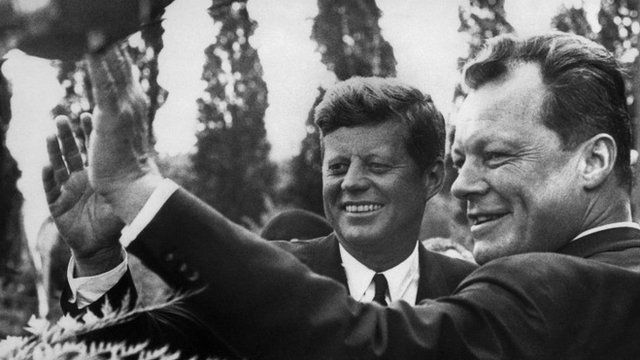 How John F Kennedy captured German hearts
22 November 2013 Last updated at 06:41 GMT
President John F Kennedy left a lasting legacy around the world, but one place where he is particularly fondly remembered is Germany.
In 1963 he made a ground-breaking speech in Berlin offering US solidarity to the citizens of West Germany.
Steven Evans looks back at that famous trip, 50 years after the president was assassinated in Dallas.