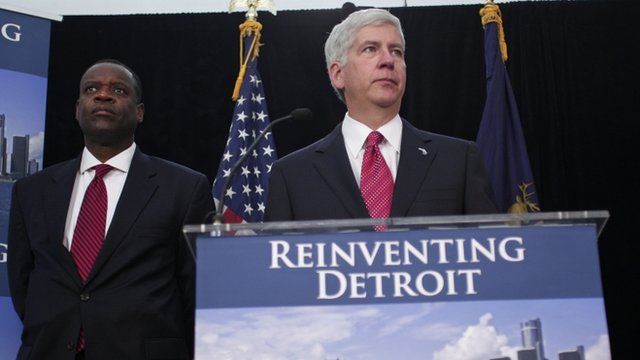 Detroit: Governor Snyder on 'long period of decline'
19 July 2013 Last updated at 16:58 BST
Michigan Governor Rick Snyder has said Detroit's bankruptcy is the result of "60 years of downward decline in the city."
Once a symbol of industrial power and the US automobile business, it is the largest US city ever to file for bankruptcy, with debts of at least $18bn (£12bn).
Governor Snyder said the decline had brought with it "multiple problems and consequences that feed on one another", including high levels of violence and crime.