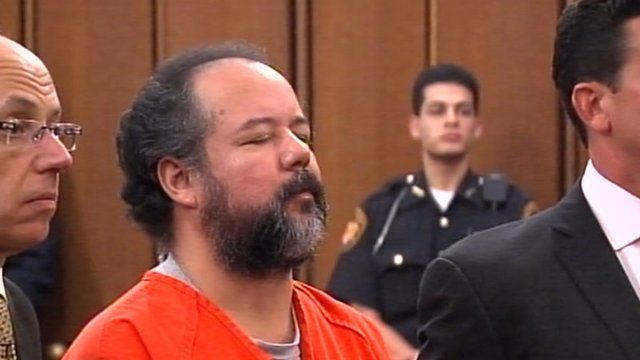 Ohio accused Ariel Castro repeatedly told off by judge
17 July 2013 Last updated at 18:57 BST
The man accused of raping and holding three women in his house for about a decade has appeared in court to plead not guilty to hundreds of new charges against him.
At court on Wednesday, Ariel Castro was asked repeatedly by a judge to hold his head up and open his eyes.
He now faces 977 counts of kidnapping, rape, aggravated murder and other charges covering the entire time the women were allegedly held.
The 53-year-old was arrested in May after one of the women allegedly held in his Cleveland house escaped.