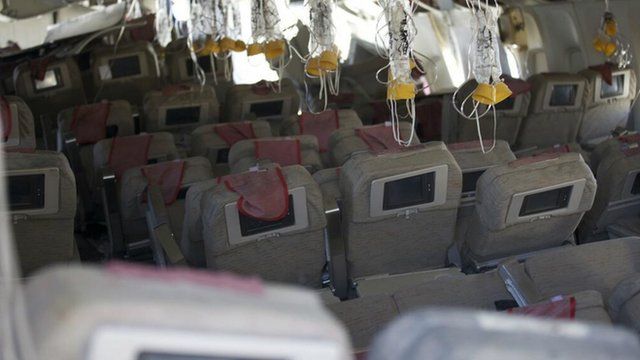 San Francisco crash Boeing 777 'tried to abort landing'
8 July 2013 Last updated at 14:25 BST
The Asiana Airlines plane that crashed at San Francisco airport on Saturday was travelling slower than it should have been when it made its final approach, according to investigators.
Two people died, though there are reports that one of them may have been killed by an emergency vehicle at the scene of the crash.
Philippa Thomas reports.
Pictures of crash investigation Courtesy of National Transportation Safety Board